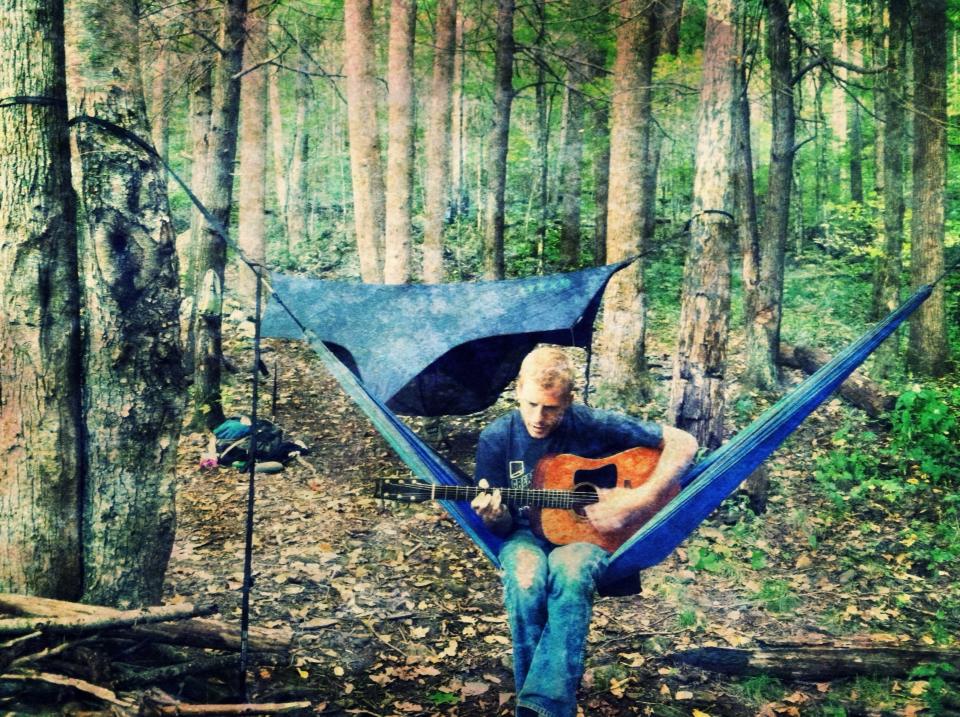 Happy Tu Bishvat to you all! In case you are unfamiliar, today is  also known as "Rosh HaShanah La'Ilanot" (Hebrew:: ??? ???? ????????), literally "New Year of the Trees." As you ENOpians know, without trees, there would be no hammocks–or breathing. Traditions for Tu Bishvat in the past have included: giving plants and trees to one another as gifts, eating specific fruits, and drinking wine. Regardless of your brand of spirituality, consider taking today to thank trees in your own way. After all, trees are so good to us; giving us food, shade, life, and a place to hang our hammocks and relax.
1.) Plant a tree:
What better way to show appreciation for trees than to add another one into the soil. And don't over think it, you could totally do this today. Check out your local greenhouse or gardening store and pick a tree that fits your budget; then all you'll need is a shovel, some water, and maybe a friend. If you've never planted a tree yourself before, know that it's a great feeling to not only put it in the ground but to pass by it for years to come, watching it grow.
2.) Use tree-friendly tree straps:
Most of you ENOpians are already way ahead of this one. Using a tree-friendly tree strap is the best way to hang your hammock. They're: reusable, easy, quick, lightweight and most importantly, do minimal damage to the tree. Let's remember, that there are no hammocks without trees.
3.) Sing to the Trees:
Science suggests that music aids in the development of most growing things. Don't be shy, find a tree that could use a pick me up and show it some love. What better way to spend this Friday afternoon, than taking some hang-time with your hammock and guitar–or kazu.
4.) Be conscious of the little things:
Whatever your views on global warming may be, hopefully we can all agree on the importance of minimizing our impact on the earth (we only have one). In other words, be conscious of your waste. Little things add up in any relationship. Use your reusable grocery bag every time. Turn off all lights when you leave the house. Recycle. Support brands whose practices are earth friendly.
5.) Compost:
Composting is a great way to express that you care about the earth.  How do we do this? To get started, pretty much just food waste from your kitchen: banana peels, egg shells, onions husks. If you're interested, all you need is a corner of your yard and a little research. Trees love compost, and homemade, pesticide free compost is the best way to go–plus you'll be set for Tu Bishvat next year.