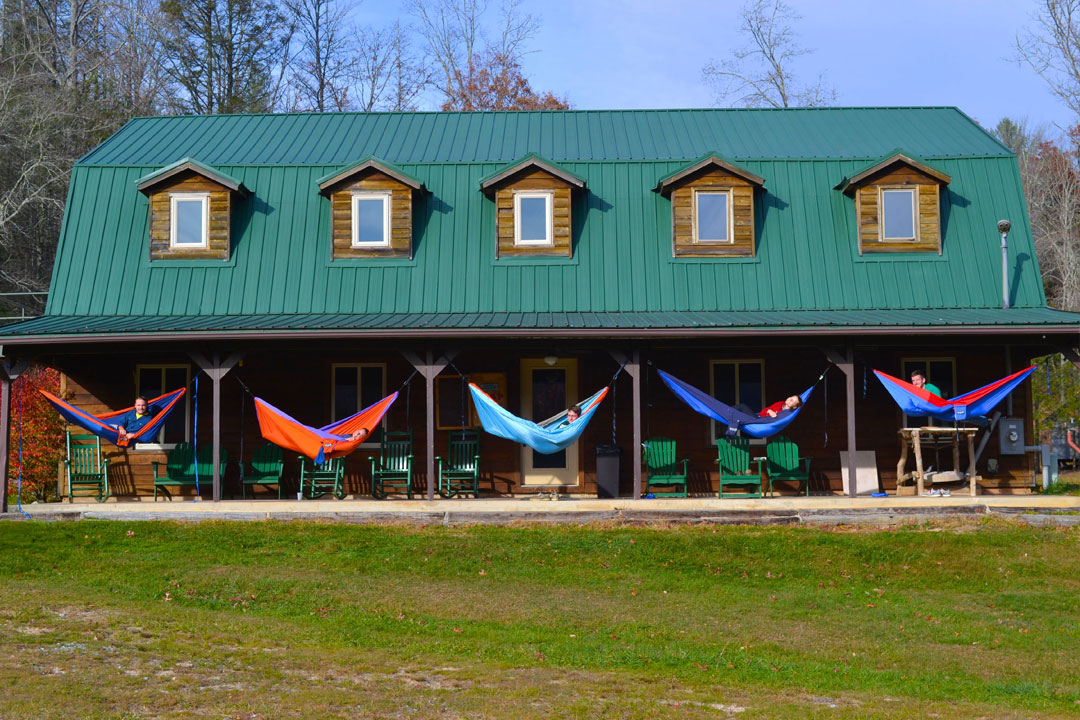 America has embarked on a diaspora. Small Town, USA has been abandoned to the caprice of the wind and the sun. In return, urban dwellers have access to Miami clubs, Philadelphia cuisine, Denver skiing, and, too often, the pygmy yards throughout. Yet as Napoleon Hill once said, "If you cannot do great things, do small things in a great way." So here are nine tips for transforming your small backyard into something mighty.
1) The Unbreakable Rule
Small yards have a golden rule: charisma. Big yards can get away with diamond lawn stripes and scattered live oak trees draped in Spanish moss, but minikin yards require bold primary colors, multifunctional furniture, discrete spaces and "oomph." So paint a mural. Better yet, install a private waterpark, zoning ordinances be damned.
2) Think Vertically!
Make the landscape 3D. Terrace sloping lawns, build entrance steps, or install a wooden deck in a corner. Even a simple stacked slate patio can provide room for a two-person dinette. Protect people from the elements using umbrellas, single-pitched roofs or backyard wind shutters.
3) Emphasize the Entrance
Weddings have arbors, churches have naves, and mansions have columns for a reason: A first impression is irreplaceable. Erect a rustic cedar arbor, an ivy-coated trellis, or a wrought iron gate.
4) Game On!
No yard is too small for badminton. Keep the Zoysiagrass lawn for a round of bocce ball, or pour a concrete square for a game of basketball. (Tennis courts not recommended.)
5) Construct an Aquaponic Garden
An aquaponic garden is a self-sustaining system in which the aquatic plants feed the fish and vice versa. Think of it as a John Lennon garden. Alternatively, grow a low-maintenance gutter garden.
6) Create Discrete Spaces
Small yards are best split into two or three spaces. Many landscape designers recommend using the same building materials between the two. "Small spaces need that cohesion," says architect Carson Arthur. Although a stone retaining wall does the trick, discrete spaces can be separated by outdoor rugs, cantilevered decks, or a smartly placed shrub.
7) Garden on the Cheap
Homeowners on a budget can use old tires for flower pots and wheelbarrows for a perennial flower garden. "Pick only two or three styles of planters, two or three colors – it makes it feel less accidental, chaotic and overwhelming," says New York landscape architect Amber Freda.
8) Extend the Interior
A cramped interior living room can be virtually expanded by an outdoor screened gazebo serving the same purpose. Use the same colors and furniture style when mimicking an interior space. When possible, use monochromatic or two-tone color schemes to help the small yard feel larger. "Stylistically, you want to pick up on colors and textures that tie the two spaces together," Freda says.
9) Fire!
Not every yard has room for a bonfire dance. Any yard, however, has space for a tabletop fire bowl, a ring of propane torches, or a charcoal barbecue grill in the corner. Homeowners on a shoestring budget can squeak by with a circle of soda can stoves, burning nothing but isopropyl alcohol.
By Jane Blanchard of Modernize.com
For more design inspiration for your next home project, head to Modernize.com.