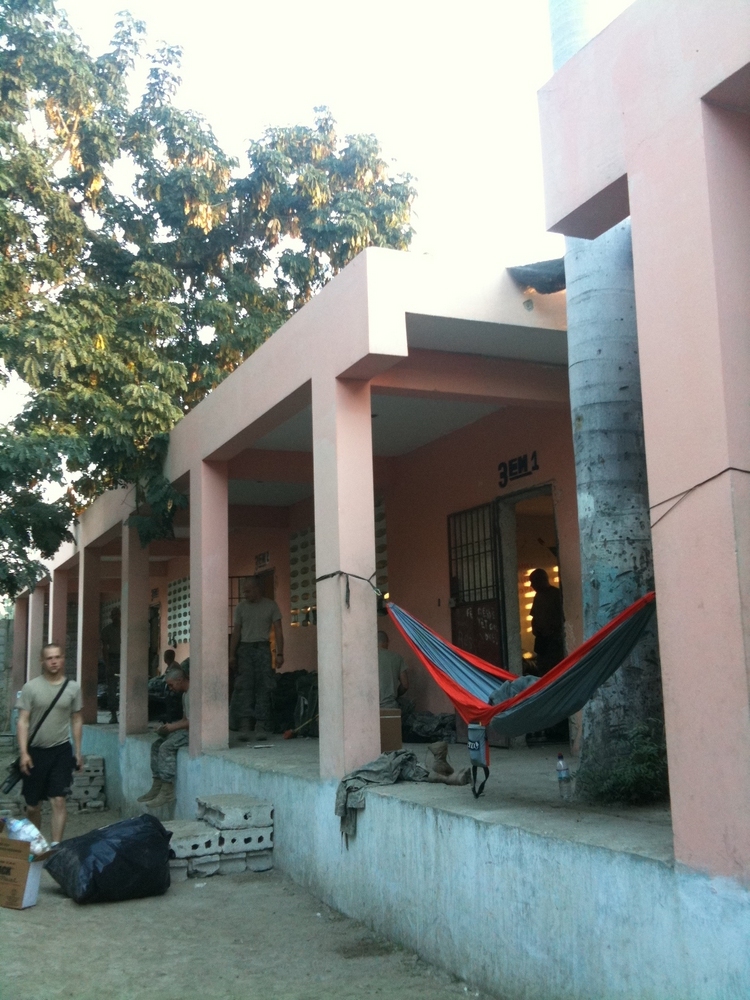 The ENO team has been deeply saddened and affected by the devastation and tragedy the people of Haiti have had to endure. Though so many individuals and organizations have graciously teamed up and extended a helping hand, there is still a long road ahead and a difficult rebuilding process. We would like to extend an opportunity for you to help this process through a purchase on our website. For every $100 of online sales, ENO will donate and ship a hammock and SlapStraps to Haiti. A hammock can help provide a volunteer or unfortunate resident comfortable sleep accommodations.
In addition, we are also giving our customers the opportunity to purchase a Guardian Bugnet for Haiti for only $10.
We received these pictures from a military officer who was in Haiti during the earthquake relief mission.