*** Note from ENO – We all know that sometimes snow can stifle your hammocking style, but that doesn't mean you can't get outside and play! Who knows, maybe a quick hammock can be squeezed in after all…***
Sunday morning, my roommates and I stuck our heads out the front door and saw that about a foot of snow had accumulated.  Something within us sparked, and we got the sudden urge to shovel the entire driveway.  So, we threw on snow pants, jackets, hats and gloves and ran outside into the frozen tundra.  We were all very excited to get started on our mission at hand.
You'd think that we would have known how difficult it would be.
You'd also think that we would have owned a snow shovel.
Step 1:  Gather Shoveling Utensils
We opted for a couple baking sheets, a Frisbee, a frying pan and our neighbor's snow shovel.
Step 2:  Shovel for 20-30 Minutes
Remember:  Start at the highest point of the driveway and shovel your way down.
Step 3:  Rest
You just had a good, solid run.  Relax for a bit.
Step 4:  Shovel for 10 Minutes
Switch up shoveling utensils so you don't get bored.
Step 5:  Attempt to Build Igloo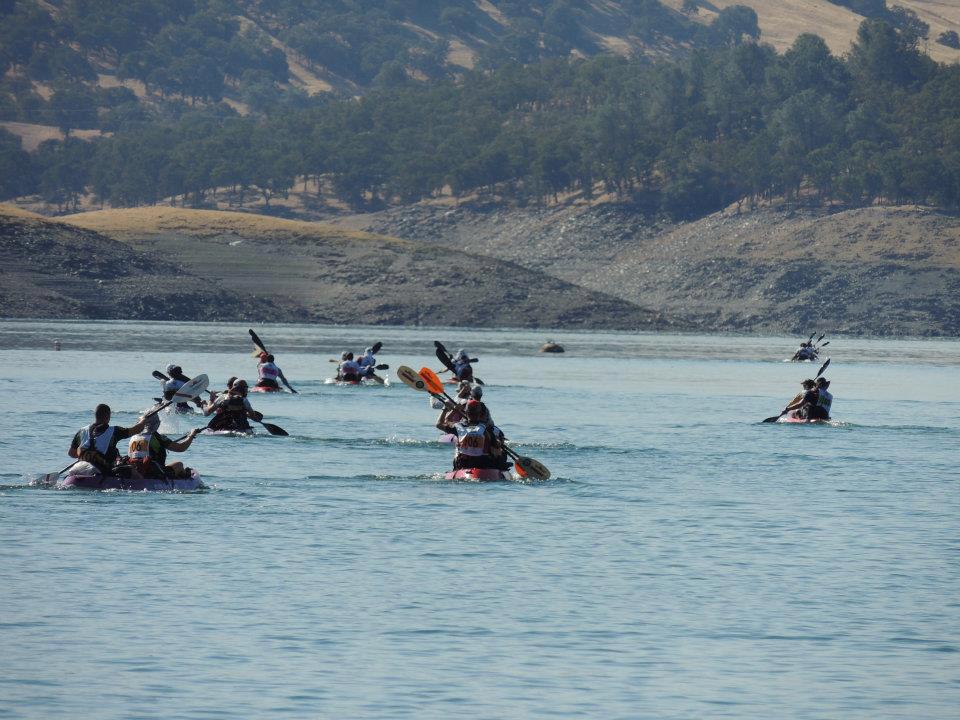 Recycling bins make good molds for the bricks.
Step 6:  Ditch Igloo and Return to Shoveling
It was too much work anyway.
Step 7:  Shovel for 10 Minutes
By now, you have probably worked up a sweat.  Shed layers as needed.
Step 8:  Ditch Shoveling Utensils for Sled
Hope you all had a good Super Bowl!