The Pacific Crest Trail is famous for very good reasons. It makes "best hike" lists all the time, in part because it crosses many amazing ecosystems and landscapes, offering visitors the opportunity to see, smell and feel the wild in many ways. Our wild places remain because we've chosen to protect them, volunteered for them, donated and paid taxes to support them. Most importantly, since we've protected them, we've made sound management decisions along the way to ensure that they remain unspoiled for future generations. The PCT is becoming more popular. This has been the case for years. The popularity has meant that on certain days in the spring, there have been large crowds beginning thru-hikes. The reality is that a campsite with a large crowd is not ideal. That has to change if we are to protect the trail and surrounding landscape. Plain and simple.   What's new Improvements to the northbound permit system To help spread people out, the U.S. Forest Service is instituting some changes to the PCT Long-distance Permit process that aim to protect the sensitive desert ecosystems of the southernmost part of the PCT. For northbound starts, a newly streamlined online application system includes a...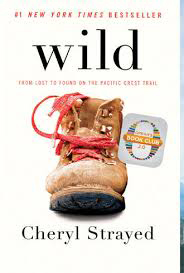 It's finally here! The movie, WILD, based on Cheryl Strayed's award-winning book, is out! Not only is it an awesome motion picture, but it also showcases the beauty and impact of one of America's national treasures – the Pacific Crest Trail. Watch Cheryl Strayed's call to action below, and the movie trailer, and let's get talking about the PCT!   "It's up to us to make sure this national treasure is available now and for future generations, because if we don't, nobody will." Cheryl says.     Love the PCT? Inspired by Cheryl? Donate now. PCTA is the only organization dedicated to preserving the entire Pacific Crest Trail and the experiences it provides so that you and others have a wild place for personal reflection. Donate today. Like and share this video with your friends. (Here it is on Facebook.) Check out our #ResponsiblyWILD site.   "Every time I set foot on that trail, I feel grateful for the PCTA for doing the work it does to protect and preserve it" – Cheryl Strayed  
Collaborating on a rare joint-fundraiser, ENO will donate 200 ATC and PCTA special-edition trail hammocks at this year's Winter Outdoor Retailer January 10, 2013 – Asheville, NC – If you're heading to this year's Winter Outdoor Retailer, be sure to stop by the Eagles Nest Outfitters (ENO) booth for a fun hammock sale with a competitive twist!  The brand is hosting a friendly competition between America's two most famed thru-hiking trails and their conservation groups, the Appalachian Trail Conservancy (ATC) and the Pacific Crest Trail Association (PCTA), with all proceeds donated to the organizations. Dubbed "East vs. West: A Tale of Sister Trails," the event will raise funds for both trail associations while spreading awareness about the importance of trail preservation.  ENO will be selling their special edition ATC hammock and newly released PCTA hammock with a set of ENO Atlas Straps at a special price of $50. This will be the first time that ENO, the ATC and PCTA have collaborated on a fundraising event. While the organizations hope that the competitive aspect of the fundraiser will result in increased funding for trail preservation, the main focus of the event is to spread awareness and gain support for both...